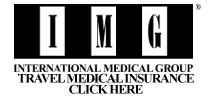 Individual Health Insurance
and ancillary products for Independent Agents
With medical benefits regulations changing on a regular basis, we will make sure you can offer the right choices and the latest products.
The self-employed, and others who aren't covered under a group health insurance policy need the protection afforded them by health insurance and Hildebrand Insurance Services can help YOU be the one to deliver exactly what they need.
Health Insurance: a necessity, NOT a luxury
Talk to most any married adult about what insurance they consider most necessary and the number one response will be health insurance.  Of all the possibilities considered viable, overwhelming medical costs are, in the minds of most consumers, the most likely reason for possible financial ruin.  It only stands to reason that the most devastating financial risk is the one considered the most important to insure against.
Hildebrand Insurance Services offers policies from financially strong carriers designed to meet a wide variety of needs and budgets.  From various deductible choices to policies that eliminate many of the extra-cost coverage least often needed, you'll be able to tailor a health insurance policy that your client can afford.  Of course, adding an additional line of insurance to your portfolio plays a large part in earning new business…as well as retaining current business.