Fixed Annuities / Retirement Solutions
Providing Everything You Need in One Place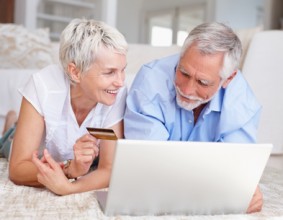 With Hildebrand Insurance Services, you can offer your clients a solid savings and accumulation product that pays guaranteed rates of interest.  Fixed annuities offer the convenience and predictability that many individuals prefer over high-risk investments.
More and more retirees and those preparing for retirement want a known income stream to supplement their other retirement income.  The more volatile the economic environment, the more popular fixed annuities become.
Delivering Service Built on a Foundation of Integrity
Hildebrand Insurance Services offers a variety of fixed annuities designed to meet specific needs and goals.  Equally important is our dedication to providing exemplary service.  When providing any type of financial/investment product, stringent rules and regulations abound.  You can count on us to deliver unparalleled service and support throughout the entire transaction from initial product request to final delivery and beyond.  We maintain strict, unwavering compliance with all local, state and federal regulations governing the issuance and maintenance of fixed annuities.
Talk to the professionals at Hildebrand Insurance Services about offering Fixed Annuities as a value-added product to your client base.